Taneční hudba

Dance Music
Of 60's,70's,80's,90's až současnost
Pop, Rock, Funk, Latine…
1 – 2 – 3 – Gloria Estefan
Baker Street – Undercover
Blame It On The Boogie – The Jacksons – ukázka youtube
Boney M – Medley
Born To Be Alive – P. Hernandes
Bum,bum,bum – K. Gott
Can 't Buy Me Love – Beatles
Celebration – Kool & The Gang
Close To You – Carpenters
Dancing Queen – ABBA
Don't Speak – No Doubt
Don't You Worry 'Bout A Thing – Incognito
Easy Lover – P. Colins
From Me To You – Beatles
Forget You – Cee Lo Green
Get Down On It – Kool & The Gang
Hopelessly Devoted To You – Grease – ukázka
How Deep Is Your Love – B. Gees
Chanson D'Amour – Manhattan Transfer
Chain,Chain,Chain – A. Franklin
I Can 't Hurry – P. Colins
It's Rainin' Man – G. Halliwel
If You Can Give Me Love – S. Quatro
It Is You I Have Loved – waltz (z filmu Shrek)
It Had Better Be Tonight – M. Bublé
I'm So Excited – Pointer Sisters
I Can't Stand The Rain-T. Turner
I Love Rock'n'Roll – Joan Jett, B. Spears
I Got You Babe – UB 40
I Will Survive – A. Franklin
I Will Always Love You – W. Houston
I Feel Good – J. Brown
Jednou ráno – Buty
Karma Chameleon – Culture Club
Kiling Me Softly – R. Flack
Kiss – Prince,T. Jones
Knockin' On Heavens's Door – ukázka
Kokomo – Beach Boys
La Bamba – Los Lobos
Lady Marmalade – Aguilera, Pink, MIA, Lil' Kim – ukázka
Life, Oh Life – DesRee
Livin' La Vida Loca – R. Martin
Mamma Mia – ABBA
Mambo No. 5 – Lou Bega
Mambo Italiano – Bette Midler
Mercy – Duffy – ukázka
My Heart Will Go On (Titanic) – C. Dion
Natural Woman – C. Dion
Olympic Medley
Open Arms – Journey – Waltz – ukázka
Oye Mi Canto – G. Estefan – ukázka
Oye Como Va – C. Santana
Plakalo Baby – Petr Spálený – ukázka
Pick Up The Pieces – Candy Dulfer
Private Dancer – T. Turner
Proud Mary – Tom Jones
Rockin ' All Over The World – Stats Quo
Satisfaction – Rolling Stones
Save The Last Dance For Me – M.Bublé
Save The Best For Last – V.Williams
Saving All My Love For You – Whitney Houston
Se bastasse una Canzone – Eros Ramazzotti
See You Later Aligator – B. Haley
September – Earth, Wind & Fire
Skyfall – Adele
Smooth – C. Santana
Something Stupid – F. Sinatra
Sir Duke – S. Wonder
Shadows Of Your Smile
She Drives Me Crazy- T. Jones
Smooth Operator – Sade – ukázka
Smoke Gets In Your Eyes
Something Got Me Started – Simple Red
Still Got The Blues – G. Moore
Strong Enough – Cher
Sunshine Reggae – Laid back
Sway – Pussycat Dolls – Cha-Cha z filmu Smím prosit – ukázka youtube
The Way To Your Heart – Soul Sisters
Too Funky – G. Michael
That Man – Caro Emerald (quick step)
The Heat Is On – Glen Freye – ukázka
That Boy – Beatles – ukázka
True Love – E.John (Duet)
The Best – T. Turner
The Greatest Love Of All – Whitney Houston
Unbreake My Heart – T. Braxton
Uh La La La- Alexia
Unchain My Heart – J. Cocker – ukázka
Un Dos Tres Maria – R. Martin – ukázka
Venus – Bananarama – ukázka
Waterloo – ABBA – ukázka
Wonderful Tonight – E. Clapton
Walking On Sunshine- Katrina & The Waves
Without You – M. Carey
What A Feeling – Irene Cara
Woman In Love – B. Streisand
We Are Family- Sister Sledge
Walk Of Life – Dire Straits
Woulez – Vous – ABBA
You Might Need Somebody – R. Crawford
You Are The Sunshine – S. Wonder
You're The One That I Want – O. N. John + J. Travolta – Pomáda
Zrcadlo – Černoch, Muk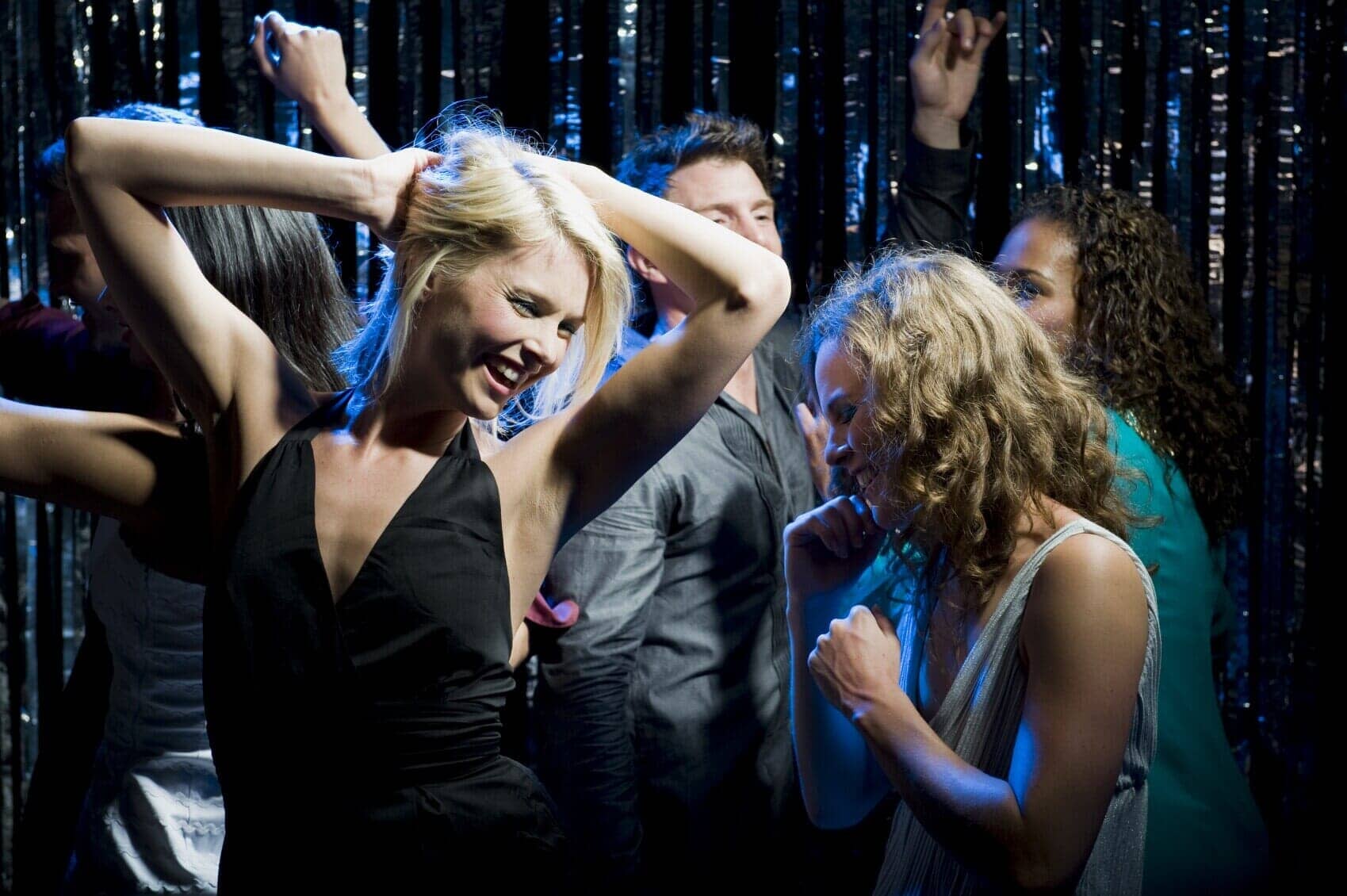 Taneční swingová hudba
Dance swing music
Of 30's – 50's
In The Mood – Glenn Miller
Pennsylvania 6500 – Glenn Miller
This Guy's In Love With You
Everybody Love Somebody
Raindrops Keep Falling…
Satin Doll – Duke Ellington
Sweet Georgia Brown
Four Brothers
Mame
Cabaret
Strangers In The Night – F. Sinatra
New York – F. Sinatra
Buona Sera – Lou Prima
I Wanna Be Loved By You – ukázka
Just A Gigolo
Unforgettable – N. K. Cole
Somebody Loves Me
Chicago – Chicago
Moonlight Serenade – G. Miller (vers. Chicago)
Night And Day
Mackie Messer
Have You Met Miss Jones – R. Williams
I've Got You Under Skin – F. Sinatra – ukázka
Paper Moon – N. Cole – ukázka
Lady Is A Tramp
Dont Get Around Much Anymore
Am I Blue
Kansas City
I Got Rhythm
Emraceable You – ukázka
Makin' Whoopee
I 'll Be Seeing You – ukázka
atd.
Klasický plesový repertoár

Waltz, Cha-cha, Tango,
Polka, Jive, Rumba

My Way-rumba F. Sinatra
Na krásném modrém Dunaji – valčík Johann Strauss –ukázka
Vltava – valčík (kytarová úprava) – Bedřich Smetana
Cherry Pink-Cha-cha
Tulipány z Amsterdamu – valčík – ukázka
Que Sará,sará-valčík
Someday My Prince Will Come-valčík
Císařský valčík – ukázka
Polka – různé
Rock'n'Roll Medley
Un Poco Rio-samba – ukázka
Besame Mucho – beguine
Quando Medley
Tenkrát na západě – ukázka
Samba Medley
Strangers On The Shore
Ramona-Cha-cha
Hernando's Tango
Moon River – waltz
Amor Amor – samba
Kankán
Jalousie – tango
atd.